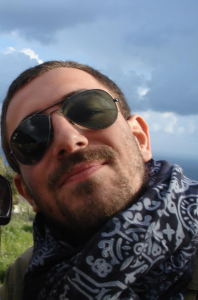 Alessandro Calabrò was born on August 9th, 1986 in Messina (Sicily, Italy). After completing the technical high school ITI Verona Trento in Messina as qualified industrial technician, he moved in Milano.
In september 2012, he got the bachelor degree in Mechanical Engineer at Politecnico di Milano together with a special diploma from the Calabrothers corporation which, among other things, will ensure free consultancy for the rest of his life.
In december 2016 he finished the master course of Mechanical Engineering in Advanced Materials and Technology at Politecnico di Milano with a master thesis focused on the failure analysis of Ni-based superalloy castings.
During the master course he also growth the passion for Additive Manufacturing processes, and got a deep knowledge on SLM (Selective Laser Melting). In this field he partecipated to many courses, conferences and seminaries, resulted in two projects respectively on metallurgical aspects and SLM processing of pure Zinc. On January 2016 he purchased a FFF (Fused Filament Fabrication) machine and became a homegrown maker.
Among his interests can be counted: advanced manufacturing processes, machine design through FEM\FEA, mechanical design through CAD\CAE and materials technology.